Description
Fabric: Advanced Matte PU
Lining: warm thick plush
Sole: non-slip wear-resistant tendon bottom
With height: 9cm
|  The international code |  220 |  225 | 230  | 235  | 240  |  245 |  250 | 255  |  260 | 265  |
| --- | --- | --- | --- | --- | --- | --- | --- | --- | --- | --- |
|  The code |  34 |  35 |  36 |  37 |  38 |  39 |  40 |  41 |  42 |  43 |
|  Feet long(cm) | 21.5-22  |  22-22.5 |  22.5-23 |  23.5-24 |  24-24.5 |  24.5-25 |  25-25.5 |  25.5-26 |  26-26.5 |  26.5-27 |
|  Feet wide(cm) |  8-8.5 |  8.5-9 |  8.5-9 |  9 |  9-9.5 |  9.5 |  9.5-10 |  10 |  10.5-11 |  11 |
Note: 1. People's feet are basically symmetrical, and the data of the larger foot should prevail.

2. If the instep is too high, the instep is wide and fat, or the instep or foot is thin, the one should be partial

One size too large or one size too small.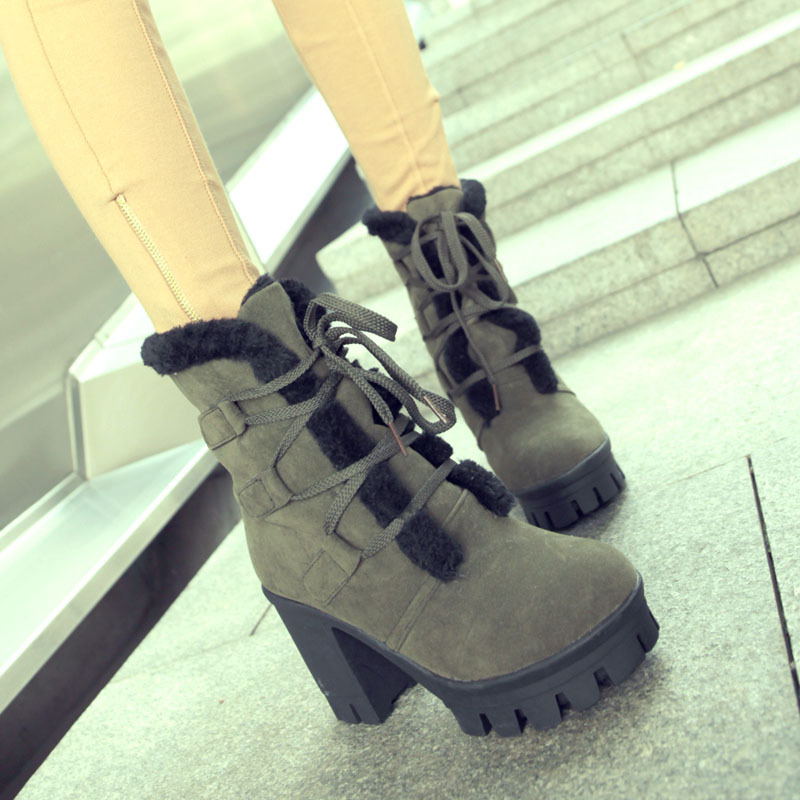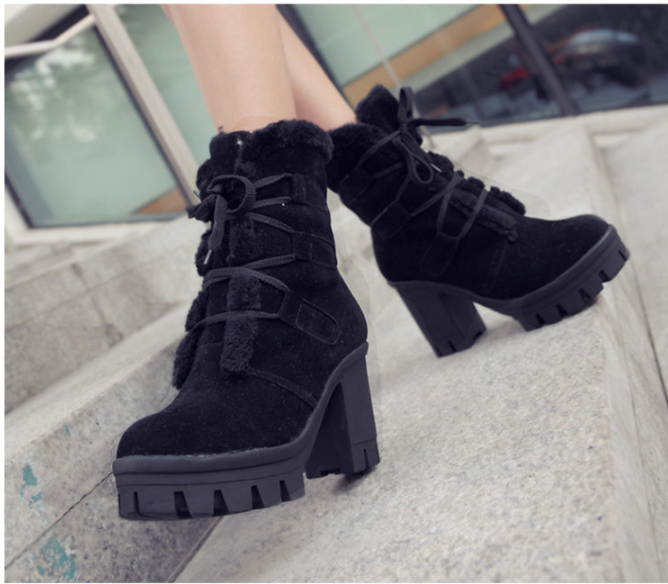 Payment & Security
Your payment information is processed securely. We do not store credit card details nor have access to your credit card information.